Welcome to Evolanguage!
German courses in Hamburg in our Evolanguage-School
Data protection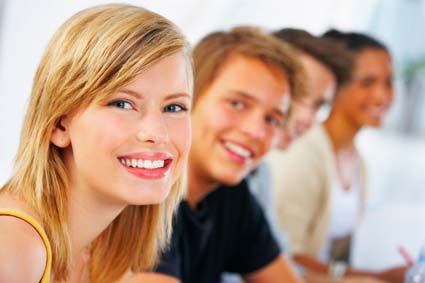 Collecting general information
When accessing this website, connection information of a general nature is automatically recorded.
These "server log files" may contain information about your web browser or your operating system.
This information does not allow any direct conclusions about your person, will be automatically deleted after 30 days and are used exclusively for the maintenance of technical operation.
This is done on the basis of the "General Data Protection Regulation" (GDPR) according to GDPR Art. 5 and Art. 6.
A transmission of the server log files to third parties does not take plac
An anonymous form of connection information is used for statistical evaluation.
A transfer of the anonymous data to third parties does not take place.
Cookies
This website doesn't use cookies.
Under the menu item "Anfahrt" Google maps directions are loaded.
Your web browser connects to a Google server and data is exchanged, such as Google cookies.
No further content from external providers is loaded on this website.
No further "online identifiers" are recorded on this website and no data is transmitted to third parties such as Google or Facebook and no methods of automated decision making (e.g. profiling) are used.
Embedding external content
We follow the principle of not loading content from external servers.

Privacy policy when contacting us
The connection to this website is done via HTTPS following a SSL encryption process which is adjusted by regular updates to the current state of the art.
Accordingly, the data entered in the contact form will be transmitted safely.
If you contact us (via e-mail or contact form), the information you have provided will be saved.
This is for the sole purpose of processing your request according to GDPR Art. 6.
Basically, no data collected will be passed on to third parties.
Right of withdrawal and complaint
You have the right to restrict or revoke the processing of your personal data as well as the right to appeal a complaint to the Country Representative for Data Protection and Freedom of Information.
Of course, we provide you with information about collected data and correct or delete this at your request.
Irrespective of this, these data are deleted taking into account the statutory retention requirements, if they are no longer necessary for the purposes for which they were collected or processed.
Questions about privacy
If you have questions about privacy, please use the contact form or contact the managing partner directly:
Isabell Kuchtin
Kaiserstr. 2
D-55116 Mainz
Deutschland